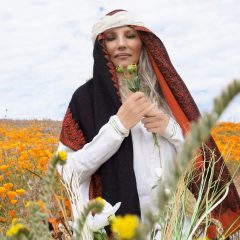 Hidden deep within the caverns of the Mojave Desert lies a territorial vampire clan. As descendants of Europe, this banded group of traveling ancients remain hidden from the outside world for preservation of their species.
In a remotely quiet area, paranormal activity runs rampant as top-secret subsidiary military air force bases of the Area 51 project are spread amongst the barren desert land.
Once a year, if the annual winter rains choose to appear, it is a sure sign that the spring poppy fields are about to go into bloom.
Read More